TraQQr
Governments, customers, employees: the demand for safer working conditions has hugely evolved since the industrial revolution, and it's still increasing in complexity.
Besides trying to run your day-to-day business, your company also has to deal with more complex working conditions which require additional training, guidance, monitoring, reporting, evaluating, planning & scheduling, etc., etc.. At any given moment your company can be audited at the request of the government or your customers, so you need to keep a detailed track record of all training certificates, instructions, assessments, competencies and drills… nice - but this is not your core business!
For that reason you need a tool that makes it easy for you to track all these ongoing concerns, generates standardized reports, creates custom reports and in the end will help you save money on expensive training and non-productive hours.
We've developed a new, state-of-the-art software tool called "TraQQr", which helps you get real-time reports on training history, certificate expiration, customer requirements, training budget, planning & scheduling and individual or team career development.
TraQQr is an easy-to-use and flexible tool which supports your current HR system by filling in the useful reporting gaps it has. This will help you stay focused on your core business.
Websites
We ensure the websites are realized according to your specifications. Additionally, through our long experience, we can suggest features or strategies, which will improve your design.
ISO 55000 Asset management
DirectCoDe can help your company prepare for the ISO 55000 certificate. With this preparation you can demonstrate to the stakeholders that you have mastered your asset. One concrete goal is to implement improvements. ISO 55000 is an international standard which is required for developing, implementing, maintaining and enhancing an asset management system. We can help you reach that goal!
TraQQr
It is your business to take safety measures and monitor re-certification. TraQQr software will help you with these tasks.
Managing personal information, experience, training history & competences in an easy to use software program this is exactly what the TraQQr is capable of!
TraQQr software will reduce your costs by providing you with the fastest, cheapest and most effective training method for your employees by minimizing the downtime of working hours which is created by inefficient training.
Why
It is likely your organisation struggles or even cannot present a clear and/or correct overview of the current and future situation regarding education, training and skills of employees. Additionally, it is difficult to promptly gain insight into the career paths within your organisation, the educational needs of your staff and the status of expiring and descending certificates. This information is so crucial that it is often necessary to access this at any given time, even if no computer but only a tablet or a smart phone is available.
Your organisation might not be able to demonstrate safety training history properly. This can have serious consequences for the safety of your organisation, but also complicates proving your organisations capabilities and responsibilities to your customers. Furthermore, We don't even want to think about the consequences of serious accidents that are caused by a missed, expired or absence of (safety) training
How
Create a solution offering speed, simplicity, accessibility, and the ability to be integrated into your existing software environment without having to implement big organisational changes.
We took the challenge to think outside of the contemporary and restrictive frameworks related to software development. Through the abundance of(expensive) solutions, we started looking for an uncompromising method that meets the basic necessities of your organisation.
We believe the best software solutions are created through understanding your business and closely monitoring your needs.
What
All current and future staff qualifications organised and managed! TraQQr is one of our newest and most sophisticated software products.
Certificates, competencies, training, schooling, including all related schedules and financial services managed in one system. By means of dashboards, reports, alerts and analysis you will be prepared for all the challenges you will encounter regarding qualifications, planning and financing.
Your staff's career changes are not only neatly maintained and archived; the system exhibits the possible gaps in the area of competencies. It outlines the framework conditions your employee will have to meet in his/her working future. It shows your planning gaps and gives suggestions which other employee can fill in the gap left behind by the promoted employee.
A manageable and clear overview of future training and schooling needs will enable you to forecast accurate budgets. Seize the advantage to lower your financial investment by negotiating discounts with training providers far in advance.
Consultancy
As it's meant; providing support and information to assist your company in the current or future strategy of your business. No-nonsense, straight forward and honest.
Why
Every business, including yours, will be confronted with updated and innovative technologies, changing customer habits and new or fluctuating markets. These changes will grow into your 'challenges'. The challenges you face will be turned into permanent organisational changes. These changes will prove to be profitable for your business.
These new challenges will require fresh ideas in order to facilitate original and effective solutions. Within your organization creativity may be dormant, or employees may simply be too close to the issues to be objective or creative. Perhaps the challenges that you face cannot, or should not, be solved from within your own resources. On the project management side you may also be struggling with shortages simply because your entire staff is fully involved in other projects.
How
Let us provide the solution for your organization. Through creative and inventive methods we are able to find the origin of the assumed problem.
What
We provide expertise on various IT Competence and Training related issues. This gives you a cost-effective method of specialist advice or technical assistance for the period required.
To avoid or reduce resistance against changes within your organization, we deliver consultancy that lowers the psychological threshold for personnel to adapt to, rather than, advice from colleagues, friends or peers. Our consultants will bring stimulating fresh ideas into your organization from which employees, management and customers will benefit.
Our Consultants will bring you state-of-the-art methods and the latest developments in existence within today's market. Our consultancy will be the cost effective answer for rapid assessments and implementation of changes.
Development
As it's meant; computer programming, documenting and testing, in order to maintain or create applications that will ease and improve your business processes.
Why
You need to stay ahead of your competitors in the offshore oil & gas field, wind energy market or any other business. Therefore you need timely (re)qualification of your employees, which is absolutely essential due to legal requirements! Use our customized software packages to make your business more efficient and effective. Your employees will appreciate it, your customer will be satisfied and it will boost your profits!
How
We listen!
We listen to your businesses, your employees, your customers and you. Even trigger you to think outside the box to achieve the best results. We analyse and define the requirements and together we shall review the designs matching these requirements.
By using the most common tooling available in the market; ASP.Net, Basic, C, C++, C#, CSS, HTML, Java, JavaScript, Perl, PHP, Python, SQL, Visual Basic.Net, XML, etc..
What
Whether you require an advanced or simple website or sophisticated changes to your current software environment, we can provide it. We also develop our own products i.e. the TraQQr and CheQQr.
Development - Tags
Tailored software
Bespoke software
Custom software
Scripting languages
Web development
TraQQr
CheQQr
C#
Java
PHP
CSS
HTML
Training
"Education is what remains after you have forgotten everything you learned in school"
Why
The human brain is weak in memorizing read or told instructions, especially when left to auto-taught-methods. They need a combination of guidance, teachers, coaches and instructions.
How
Everybody has their own way of learning. Some learn by examples, others need to sit down with the manual and figure it out for themselves. Various training methods will enable you and your employees to effectively bring to use what has been learned.
What
Next to training in our own software tools, we offer training for a variety of 3rd party software packages: Microsoft Office products, Microsoft Server, SQL, various Development Languages, Crystal Report designer and many more. Additionally our company is also skilled in team and commitment training. We provide tailor made training services to individuals and/or groups.
Training - Tags
Content management
VCA
Project management
Social media management
Business process analysis
Software implementation
Coaching / teambuilding
Hardware maintenance
CMS
Microsoft Office
SQL Server
Crystal reports
ISO 55000 / ISO 27001
Why
Customers, Governments and your own organisation demand better and higher level of development, implementing and maintenance of management systems. Besides that, data needs to be better protected due to its confidentiality.
How
The ISO 55000, an important international standard, provides an overview of asset management and asset management systems. TraQQr and CheQQr are solid software tools that will aid you with getting your ISO 55000 certification.
The ISO 27001 explains how information security can be achieved systematically.
What
We work closely together with two organisations that can assist you in getting those certificates, using our tools.
These International Standards enables an organization to achieve its objectives through the effective and efficient management of its assets. The application of an asset management system provides assurance that those objectives can be achieved consistently sustainably over time.
Current
WORKFOX: This customer is closely involved in the development of the content of the TraQQr.
EASYFLOR: DirectCoDe and Why?! started a joint venture. Why?! was already known within the flower trade markets. Together we saw an opportunity to implement our knowledge of new software into the flower market. EasyFlor was founded based on the quick database engine used for TraQQr and the extensive knowledge of the web shops. This renewed product for the floral industry offers flower vendors a clear overview of every stage in the product life cycle from purchase to sales (http://www.easyflor.nl).
DONG: Consultancy on the SkillsXP
WINTERSHALL: Consultancy on the SkillsXP
BPB: Project development tools.
Fugro Topnav SAS support.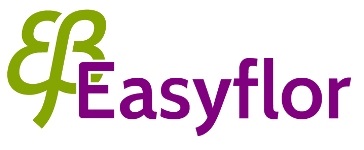 Contact
DirectCoDe
Kanaalpark 157
2321 JW Leiden
+31 71 30 20 160
Team
We are a dynamic and energetic group of programmers. DirectCoDe has developed a modus operandi which provides you with solid team of skilled, sturdy, flexible, and practical experts. Our employees have many years of experience in creating solutions for the energy and education sector and other complex working environments. With our knowledge and understanding of these various industries DirectCoDe is equipped to accommodate any of your company's requirements.
We've seen it, done it and improved it!
Sef Presser
DCD co-founder / Managing Director / Consultant / Sales. His roots are in Switzerland and through ICT education, informatics teacher arrived at a software house which developed programs for offshore companies. Derek den Haas and Sef Presser started DirectCoDe B.V. together. They started with creating websites, but slowly the idea grew to set up the software program: "TraQQr". Sef takes care of sales, consultancy and the implementation of TraQQr.
Sef also consults for similar software at potential customers who might be interested in TraQQr. This gives him a good idea of what their software should be able to offer.
Training company
DirectCoDe is a licensed training company. In a training company students are introduced to the practice and are taught what is expected of them. Recognition of training companies given by centres of vocational and business. DirectCoDe is entered in the register of accredited training companies ECABO focused on application development and IT administrator.
Job opportunities
Looking for an interesting job or internship? Contact [email protected] for latest information concerning availability, or for sending your Curriculum Vitae.